You can see the list of invoices from the admin's area Invoices menu

Just click on the eye icon of the Action column from the table row list.
You or your client will see the invoice something like this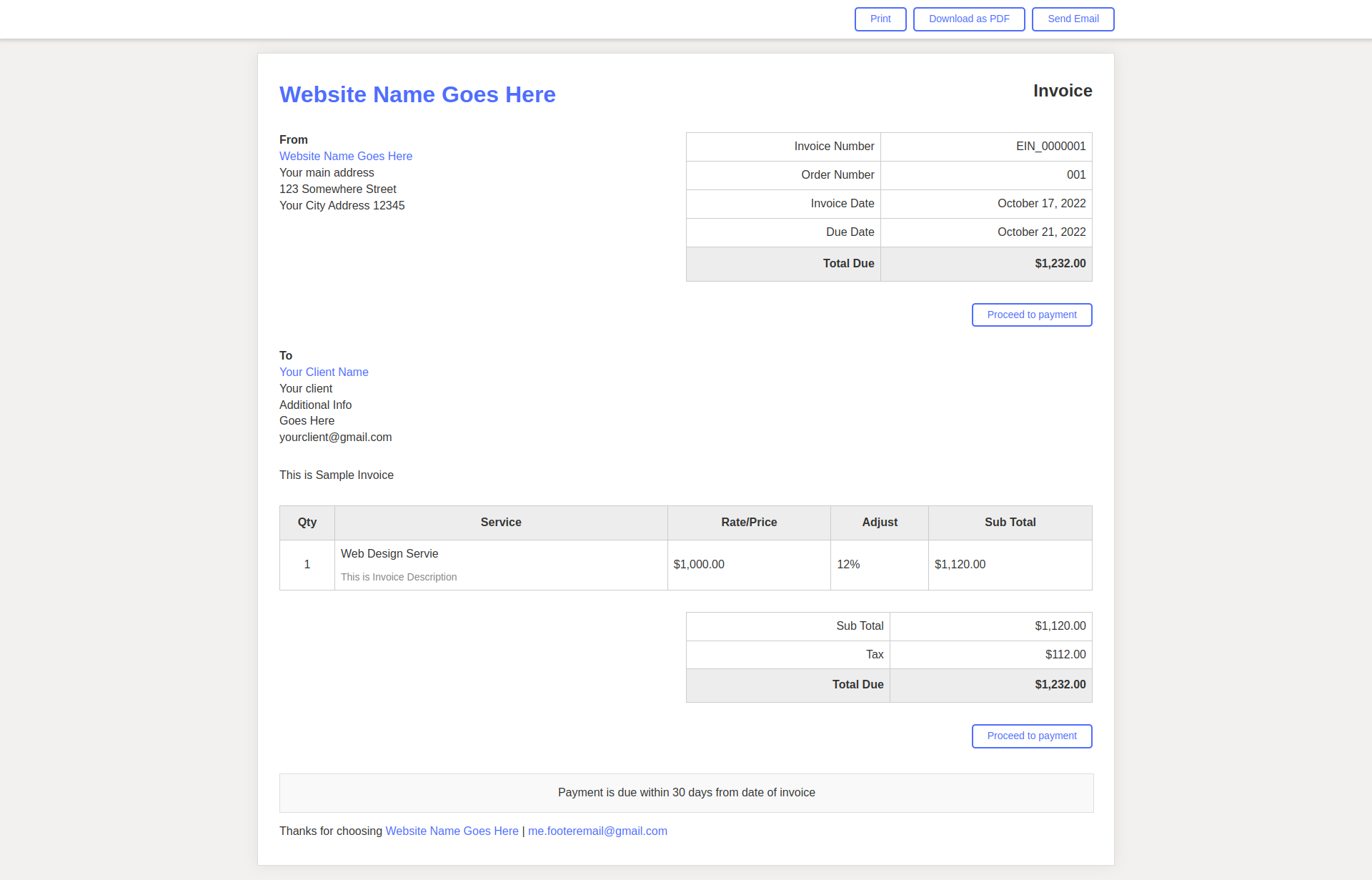 You can Print, Download as PDF or Send an email this invoice to the client from the top bar of this invoice.
If you set up the payment gateway properly then you will see Proceed to payment button on the invoice page. When you click here, you will see a popup with the invoice total and available payment gateways, so that you can select one of the gateways and proceed with the payment.
You will see the popup like this: